[ad_1]

The Witcher season 2 is primed to follow up on one of the best Netflix shows you can watch on the service. Viewers, existing fans of the series and complete newcomers, both, tuned in in their millions for the first eight episodes of the fantasy drama. Now we'll be following the fortunes of Geralt, Ciri, and Yennefer as their timelines align a little more clearly this time.
The Witcher season 2 is shooting already, and more cast details are emerging all the time. We'll be getting more monster hunters, plus new stories and settings from The Witcher books, penned by the now-famous Andrzej Sapkowski. But one important thing remains the same: Henry Cavill is of course reprising his role as Geralt of Rivia.
Here's everything we know about The Witcher season 2's release date, cast, new characters, story and more. 
 The Witcher season 2 release date: 2021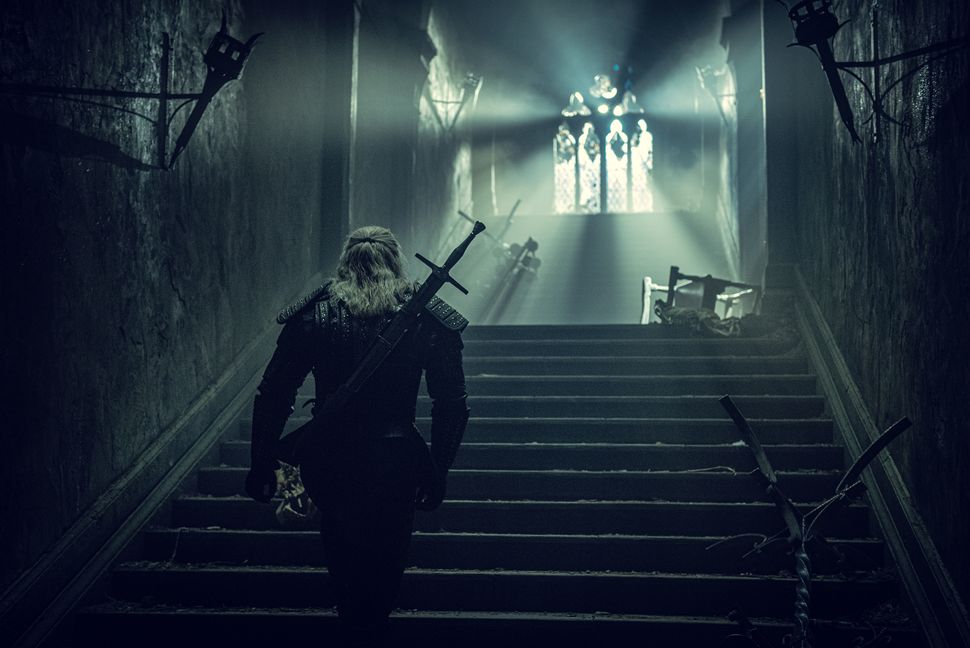 The closest actual date for The Witcher season 2 release date we have is '2021'. This was reported by Variety but was also confirmed by writer Lauren S. Hissrich during a Reddit AMA, who said, "We don't yet have a target launch date for season 2, past 2021." It's not a great deal to go on, but it guarantees there'll be more than a year's wait between seasons. Our best guess is we'll see it in early 2021. 
The Witcher season 2 was announced on November 13, around six weeks before the first season aired. That was our first sign the show was going to be a hit. 
Season 2 started filming in February 2020, this time in London, Scotland and parts of Eastern Europe. 
The Witcher season 2 cast: new characters confirmed for next year, including Vesemir 
Introducing Vesemir: Kim Bodnia will play the Continent's oldest and most experienced Witcher in Season 2 of #TheWitcher. pic.twitter.com/HAmYciZ5K4February 28, 2020
Henry Cavill (Geralt), Anya Chalotra (Yennefer) and Freya Allan (Ciri) will all return for The Witcher season 2. The full cast for the show has now been revealed by Netflix, in fact.
Two new witchers are apparently joining the cast: Lambert, played by Paul Bullion, and Coën, played by Yasen Atour (Netflix confirmed only the casting detail, and Redanian Intelligence reported they're witchers). This has added fuel to the fire that a lot of The Witcher season 2 will take us to Kaer Morhen, where witchers are trained. 
In that spirit, Netflix announced the casting of Vesemir. It's not Mark Hamill, as some fans were hoping, but instead Killing Eve's Kim Bodnia, another great choice. 
Also announced, Kristofer Hivju – better known as Game of Throne's crimson-bearded Tormund Giantsbane – will play Nivellen. Other new castings include Mecia Simson as Francesca, Thue Ersted Rasmussen as Eskel, Aisha Fabienne Ross as Lydia and Agnes Bjorn as Vereena. Deadline reports that Carmel Laniado has joined the cast as a secretly sadistic young girl called Violet for at least three episodes. 
Returning characters from season one include – thank the heavens – Jaskier (Joey Batey) and Triss (Anna Shaffer). Eamon Farren will be back as Cahir, too. Other familiar faces from season one will include Tissaia (MyAnna Buring), Filavandrel (Tom Canton), Stregobor (Lars Mikkelson), Artorius (Terence Maynard), Sabrina (Therica Wilson Read), Murta (Lilly Cooper), Yarpen Zigrin (Jeremy Crawford) and Istredd (Royce Pierreson).
The Witcher season 2 story: what's confirmed, and what happens in the books
A big talking point of season 1 was how it told stories in multiple places and across a non-linear timeline (though the now-released official Witcher map and Witcher timeline really help) resulting in a multi-tale anthology of sorts. 
In an interview with Vulture, Hissrich said that while she believes she didn't give the audience too much credit – "the audience is incredibly smart" – she had "misunderstood what everyone was looking for in their entertainment". She said "I love to be challenged when I'm watching TV," but conceded that that wasn't the case for everyone. 
However, season one's climax brought all the separate threads together nicely, priming The Witcher season 2 for a more straightforward plot. Hissrich has confirmed that Geralt, Ciri and Yennefer exist in the same timeframe now. 
"That's where we ended season one. That's absolutely where we will pick up in season two. The stories will be told in a much more linear fashion. They won't all be one story. It's not like all three are together and happy all the time. But, I do want to employ some different ways to look at time series-wide."
That doesn't mean we won't see any of the episodic Geralt monster-hunting adventures that we loved in season 1. Hissrich will be mining "different short stories" for season 2, and suggests the chance of flashback scenes with which to tell them.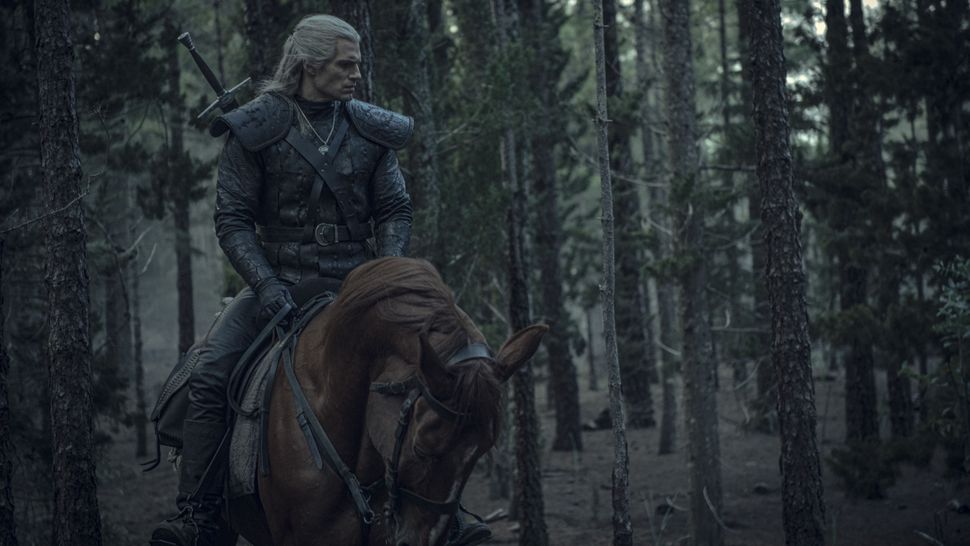 Ciri will be "center stage" in season 2, apparently. In the books, Ciri's story makes up the central plot of 'the saga'. The saga covers five books, starting with Blood of Elves, and centers on Ciri, her importance as a magical royal with Elven heritage, her relationship with Geralt, her ongoing efforts to survive, and how all this shapes events on The Continent.
The setup for this has already begun, as the very beginning of Blood of Elves is covered in season 1 by the siege and downfall of Cintra and Ciri's escape. Elsewhere, expect to see more of life under Nilfgaardian rule in season 2, and high tensions between humans and non-humans. 
The grand location of Kaer Morhen should appear prominently in The Witcher season 2 as well. This is the ancestral home and stronghold of the witchers, and Geralt is required to take Ciri to the fortress for protection and training. Here, he takes closer guardianship of Ciri, becoming a father figure. Factor in the appearance of a mysterious, powerful wizard – also pursuing Ciri – some more war, prophecies, dark magic and, of course, monster hunting, and season 2 begins to look incredibly promising. 
In terms of story specifics, Redania Intelligence claims that another short story from The Last Wish will appear. This short story, A Grain of Truth, features Geralt meeting the cursed man, Nivellen (who we now know is played by Hivju), who has been turned into a beast.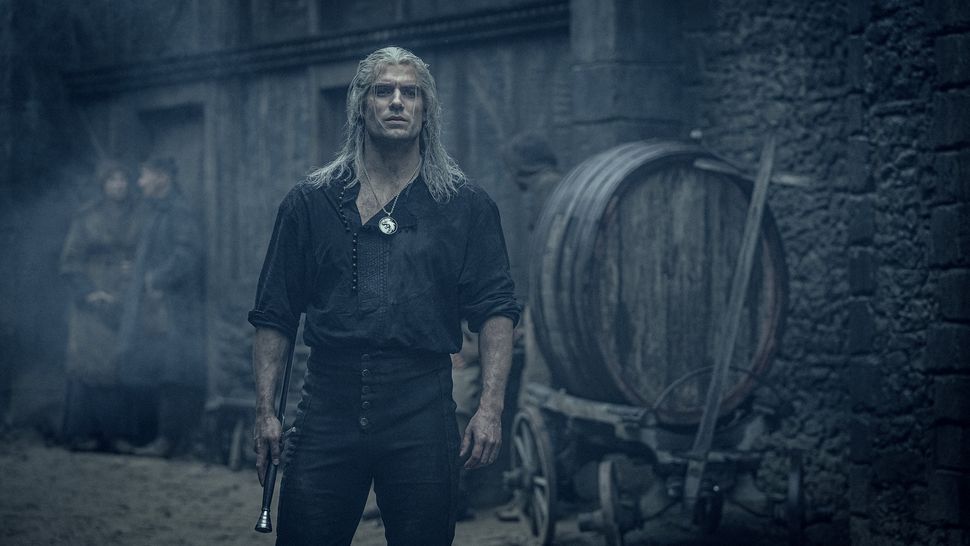 Asked by Pure Fandom for a teaser on season 2, Hissrich had this to say: "Without spoilers, I will say that there's a crop of new monsters, a new cost to magic, and new and unexpected pairings of our favorite characters."
Expect to see more from magical villainess Fringilla, too. When asked by Vulture, Hissrich confirmed that "you will absolutely get more Fringillla […] we're digging deeper into her past and how she ended up at Nilfgaard, who she is as a person, and how she and Yennefer ended up on such different paths." In other words, expect more metal mind-control earworms. Ugh.
The Witcher season 2 will be accompanied by a Witcher animated movie
In addition to The Witcher season 2, an anime-style Witcher movie has been announced for Netflix called The Witcher: Nightmare of the Wolf. No release date has been set for that one yet.
It'll be written by Beau DeMayo (who scripted episode 3 of season one), and it focuses on Vesemir, Geralt's mentor. He'll be familiar to anyone who knows the games and the books. It'll be animated by Studio Mir, which was behind the acclaimed Legend of Korra series. The story will take us "back to a new threat facing the Continent."
Now we know Kim Bodnia is playing Vesemir in season 2, it's likely he'll voice him here too. 
An official synopsis was added to Netflix for Nightmare of the Wolf, which was later pulled. "Long before mentoring Geralt, Vesemir begins his own journey as a witcher after the mysterious Delgan claims him through the Law of Surprise." 
The Witcher season 2: other rumors and details
The wrinkly Nilfgaardian armor, which some fans on the internet didn't like, will be changed in season 2. Hissrich told Flickering Myth's Writer Experience podcast that, "the Nilfgaard armor will be totally different. You have that opportunity [in season two] to go back and course correct if you want to."
The Witcher could run for seven seasons on Netflix
The Witcher could run on Netflix for a long time. Hissrich claims to have thought out ideas for a massive seven seasons. And we're pretty certain there's enough source material left for that to be viable. 
We've got the entirty of Geralt, Ciri and Yennefer's stories to play out. It takes them across The Continent to a rich variety of locations, and introduces us to some of the best fantasy characters around. Ciri's development is a great basis for future tales in The Witcher universe that combine themes of family and love, and mystery and magic. 
The Witcher feels like it's here to stay on Netflix
The first season of The Witcher shrugged off the idea that it was just here to replace Game of Thrones. It confidently told stories in its own way and presented a fantasy world that has already captures people's imaginations. And, while we are unlikely to see much spillover from the games – they are not really canon according to Sapkowski but rather a "free adaptation containing elements of [his] work" – we know fans will enjoy various subtle references to the series, as they did in season 1. 
Hissrich and company aren't in the business of rushing this out. Hissrich said that the series would need time: "We don't want to rush the product. That doesn't benefit anyone." If it's as good as season 1, it'll be worth the wait. 
If it'll help pass the time until season 2, you can finally listen to the official version of 'Toss a Coin to your Witcher' on Spotify. 


[ad_2]

Source link