[ad_1]

It's no exaggeration to say the Canon EOS R5 is the most anticipated camera of the year – and that's saying something when we've already been treated to the likes of the Fujifilm X100V and Nikon D780.
Why is it so exciting? Well, it represents something of a defining moment for Canon. For so long, it's felt like the company has been carefully treading the line between its DSLRs and mirrorless cameras, trying to make sure neither appears to be getting preferential treatment. 
But now the handbrake is off. The EOS R5 isn't just the most powerful full-frame mirrorless camera we've seen from Canon – it's one of the most capable we've seen, full stop. It has in-body image stabilization (IBIS), shoots 8K video with no crop, and rattles off photos at 20fps in burst mode. For everyone, from wildlife shooters to wedding photographers, it could be the photographic supercar they've been waiting for.
While a lot of the EOS R5's specs remain unknown, we were able to tease out a few extra details for this first look with a camera that promises to upgrade Canon from mirrorless also-ran to genuine trailblazer…
Image 1 of 3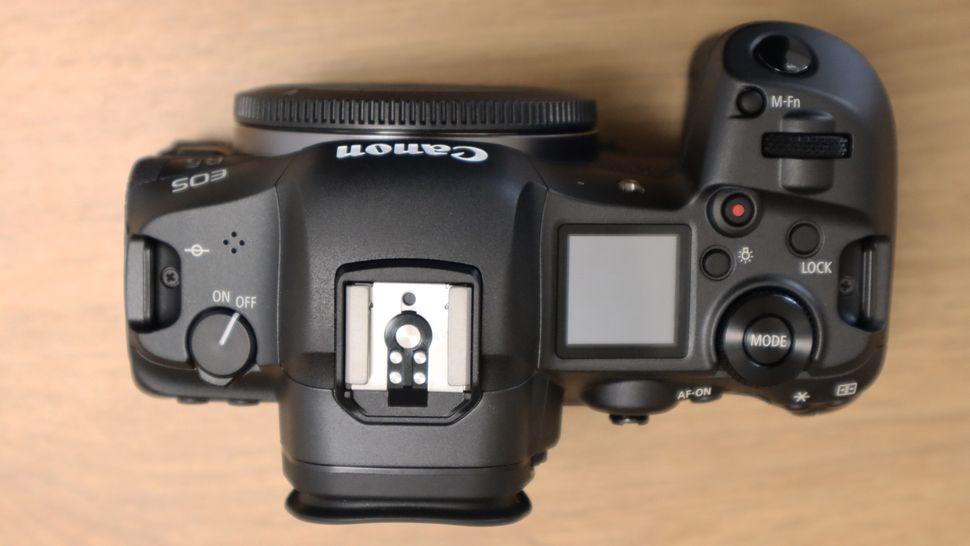 Image 2 of 3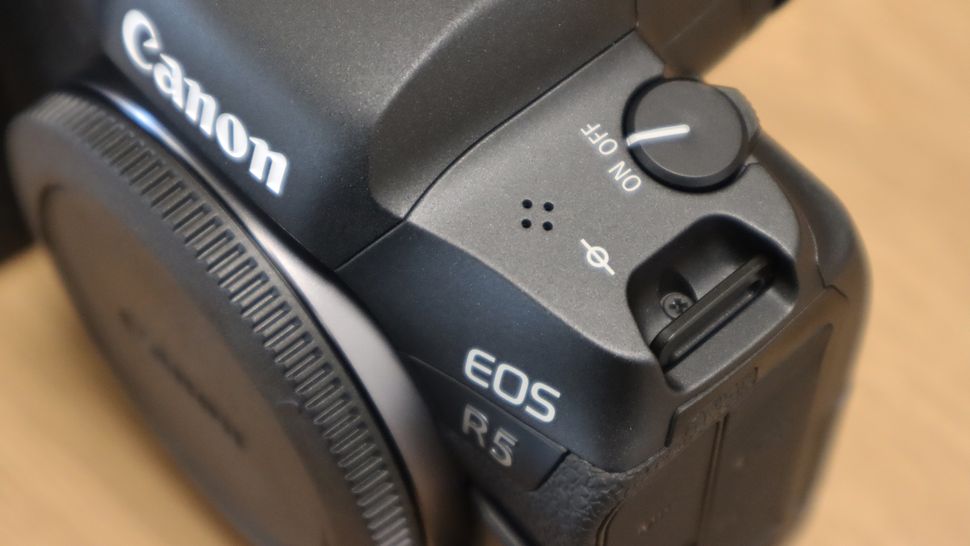 Image 3 of 3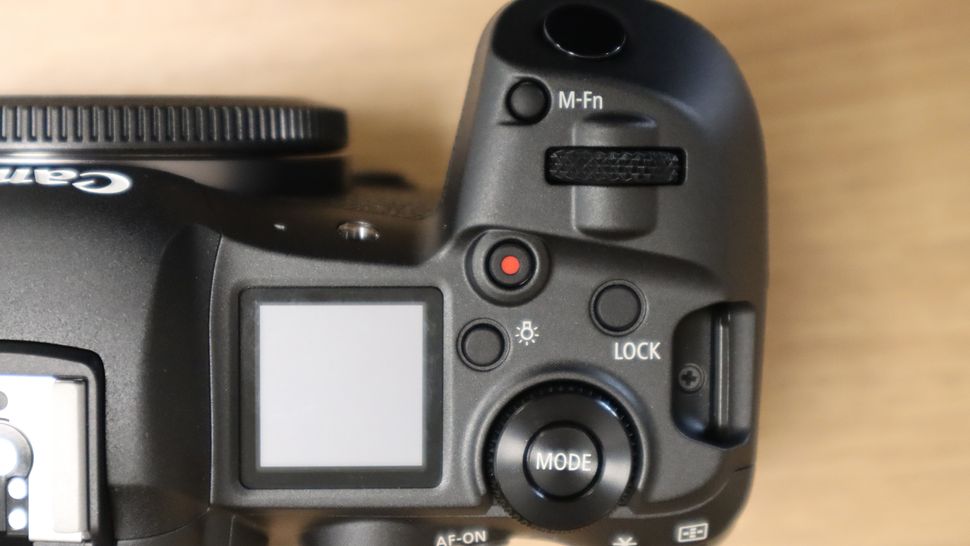 Golden child
As you'd expect, there are a lot of physical similarities between the Canon EOS R5 and the company's original full-frame mirrorless camera, the EOS R.
The button layout on the top plate is identical, including a top-plate LCD screen that we enjoyed on the EOS R. And while the body is certainly thicker, it's not as big a difference as you might imagine, considering the EOS R5 also has in-body image stabilization (IBIS).
It's the rear of the R5, though, that reveals that this is a Canon 5-series camera. Canon's 5D DSLRs evolved into popular all-rounders, without forgetting their core fanbase – and the EOS R5 has a comfortably familiar array of rear controls.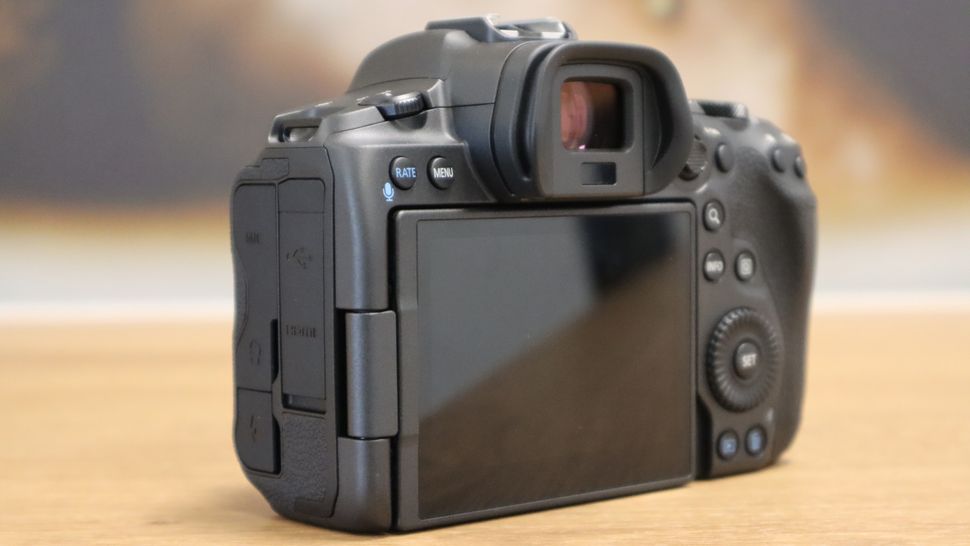 These include a dedicated 'rate' button (for picking out images as 'keepers' while you're still out on shoot), a similar control wheel to the one found on the 5D Mark IV and, most interestingly, an AF joystick. This replaces the EOS R's controversial M-Fn (multi-function) touchbar, which received something of a mixed response.
In other ways, the EOS R5 appears to be a blend of the best bits from a 5D Mark IV and the EOS R. Unlike the latter, you get dual card slots (although we're not yet sure what type), while a boost over the 5D Mark IV is the inclusion of a vari-angle touchscreen.
This is, then, very much a mirrorless interpretation of Canon's DSLR cameras, with some comfortably familiar controls mixed with modern features and, no doubt, a very high-resolution EVF. In fact, it could well be the best of both worlds.
Image 1 of 3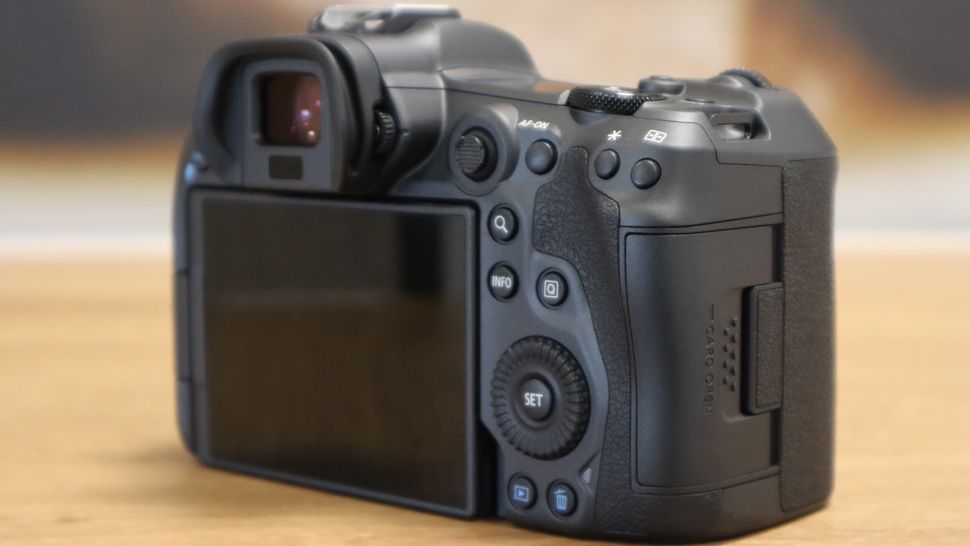 Image 2 of 3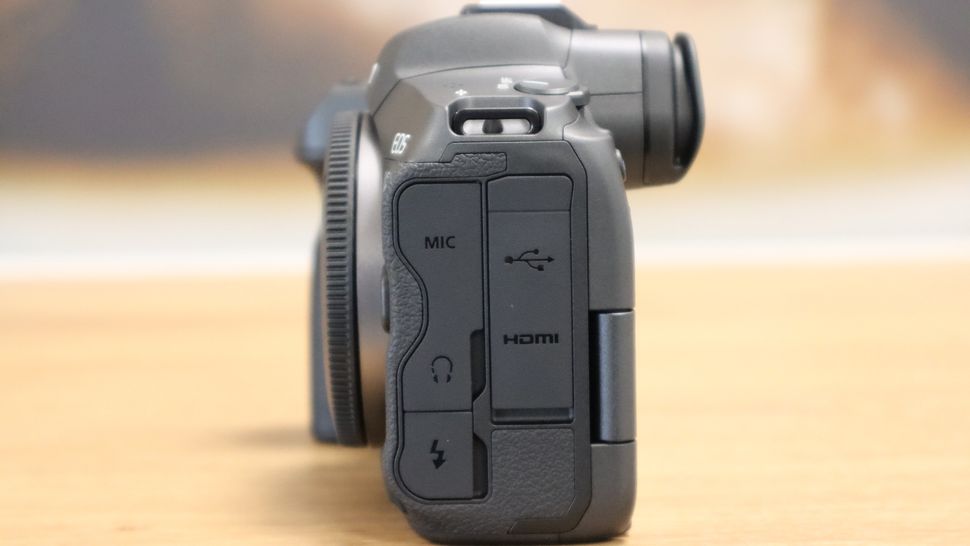 Image 3 of 3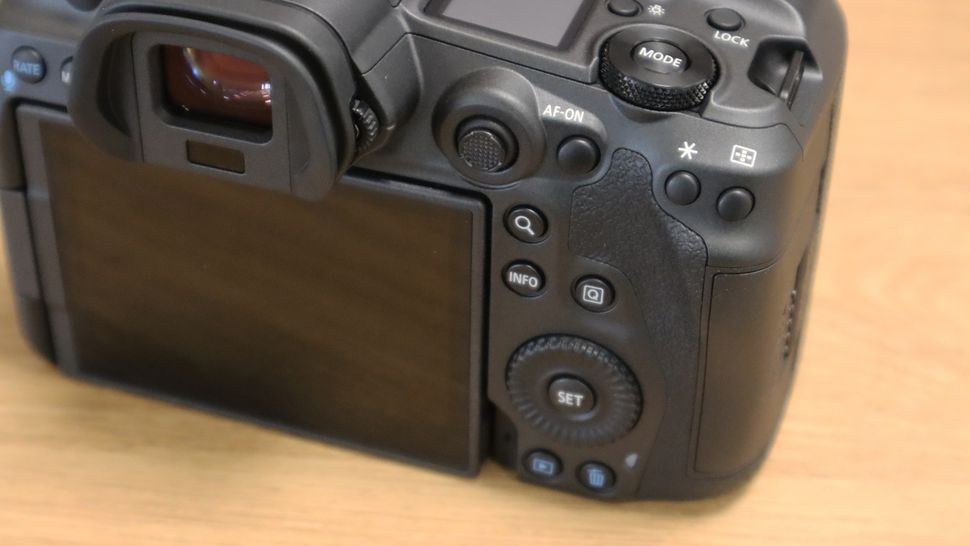 New Canon tricks
We haven't yet seen a working Canon EOS R5 in action, so it's difficult to make too many conclusions about its performance. But Canon has recently started talking about its features in a little more detail.
One of the main ones is video. Canon's 5-series – most notably, the Canon EOS 5D Mark II – did a lot to push video forward on DSLRs, but on the flipside the company also garnered a reputation for placing frustrating limitations on the video functionality of its mirrorless cameras. So much so, this practice has become known as Canon's 'cripple hammer'.
This time, Canon has made an almost indignant defense of the EOS R5's 8K video powers. A recent Canon press release said it was "shutting down speculation" that some specs are supposedly impossible, by confirming that the EOS R5 will be able to shoot 8K/30p video using the full width of the sensor (in other words, with no crop), with Dual Pixel AF in all modes.
Even if some details still aren't known – such as if the Animal Eye AF will also be available in video as well as stills – this is hugely impressive and makes the EOS R5 a genuinely exciting prospect for both videographers and stills photographers. With professional snappers increasingly expected to be able to offer both high-quality stills and video, this makes a lot of sense.
Talking of stills, the EOS R5 is capable of burst shooting at 12fps with the mechanical shutter or at 20fps when using the electronic shutter in Live View. The latter matches the shooting power of the far bigger Canon 1DX Mark III, marking the EOS R5 out as a genuine option for sports shooters too, assuming the autofocus can keep up.
On that front, Canon is promising a new Animal Eye AF mode that can apparently recognize dogs, cats and birds (which is a rather large category) by their eyes, faces and body shapes. This sounds suspiciously like it's built on the Deep Learning AF tech that was introduced on the 1DX Mark III, but Canon couldn't confirm this yet.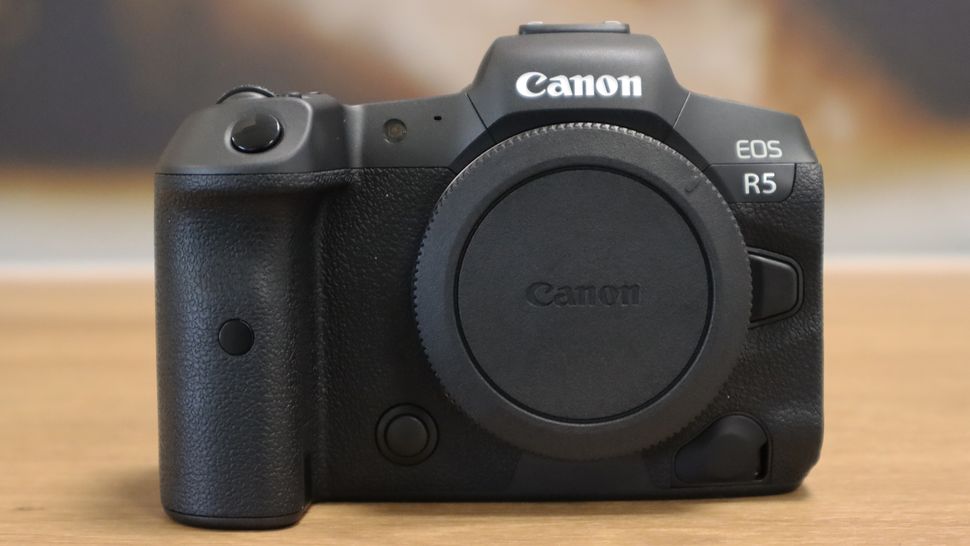 The missing pieces
There's still a lot we don't know about the Canon EOS R5, including its sensor's resolution, the extent of its weather-sealing, and its price tag. And yet it's hard to escape the admittedly premature conclusion 'they've finally done it'.
With an expected price tag of around $3,500 / £3,500 / AU$4,500, the EOS R5 is by no means a mainstream camera. It will be for professional photographers of all stripes, or well-heeled amateurs who want the latest tech. 
But what's more exciting is what this camera represents, which is Canon finally coming out of its shell to become the life and soul of the mirrorless party, thanks to its quickly maturing RF system.
That system already has ten lenses, including the 'Holy Trinity' triumvirate of f/2.8 zooms (the RF 15-35mm f/2.8, RF 24-70mm f/2.8 and RF 70-200mm f/2.8), which have the tagline "every professional assignment covered". The EOS R5 is exactly the kind of camera they were built for – we look forward to taking them for a spin together soon. 
[ad_2]

Source link